we care for every pet
Our pet counselors are dedicated to matching the right pet with the right customer and meeting the needs of both.
Our Dogs
Our dogs are linebred Ruffian, from White Rock lines, and we actively compete when it comes to discipline.
Hartagold AmStaffs
The paternal breeds are throughly tested and DNA profiled before we sell the respective pups out. Pets here are sold on a strict spay/neuter agreement.
Our Pups
Pups are raised in active and healthy environments and we make sure that they social well before placement. Pups here are registered with both AKC and UKC.
Our Philosophy
We do not breed often, as we focus more on quality and not quantity. We love animals, and we care for their well-being.
welcome to hartagold
At Hartagold AmStaffs, the 'Total Dog' concept is our goal – which means we strive to produce dogs with a balance of beauty, brains, health, temperament, and they are hardworking as well. This means dogs not only win in the shows, but earn working titles, and most importantly they are great pets.

Cherish & Nurture
Provide a healthy and happy environment for pets where compassion and love are the foundation of their growth.

Be The Trusted Expert
Listen with care, answer with knowledge, and act with integrity.

Animal Bond
We encourage our guests of all ages to play with and enjoy the pets when they see.
This is a small testimonial for the redesign and creation of our marketing plan. Created by Digital Online.Media also known as DO.M. We started working with https://www.digitalonline.media to create a new website experience for our visitors. We at Harta Gold care about all our pets and wanted to look for an agency that cares as much about their clients. After some back and forth communication we knew that Digital Online Media would've been a good fit. The owner of the Agency is Arnjen and started to create an action plan to make Harta Gold's reach go further and beyond the momentarily reach. Our company was looking to expand but didn't really knew how to go forward in this area. Digital Online.Media made it clear for us how we could achieve this target and go beyond the obstacles we were facing.
Marketing plan creation
When we reached out to Digital Online.Media we were first served with the question: "Do you already have a Marketing pan?" Where we needed to respond with "No." after knowing this Digital Online.Media started with creating one for us. After a few days we had a clear plan with potential outcomes created for us. We wanted to achieve a wider presence as we are momentarily only locally known because of our show wins. At the moment of publication we have implemented the plan. We starting to get more countrywide exposure, getting sporadic international requests as well. We would recommend Digital Online.Media to everybody who is looking for a new agency to manage their marketing.
DO.M a.k.a. Digital Online.Media
The agency DO.M is based in Malta and has 2 other headquarters based in Belgium and in The Netherlands. As we were having loads of meetings we didn't feel the need to use a local agency. Having a distant agency has it's positive and negative factors. One of the positive factors using Digital Online.Media was the fact that they were available for a quick catch-up whenever we felt the need for it. It didn't matter what the time was, Arnjen was always reachable and ready to answer our questions.
Dogs are some of the best things that can happen to you. They are extremely friendly, and they can even be your best friend. If you have bought a new dog and want to train it, teaching your dog how to sit is a great place to start. The sit command is one of the most simple and useful commands that you can teach your dog, and it lets you control them when they are jumping around.
The following are some of how you can train your dog to sit:
Get the attention of your dog:
Getting your pet to focus on you can be a little hard especially when it comes to puppies as they have a very small attention span. Select a room or environment where they will be focused on you and not get distracted by the things around them. Select an indoor room and avoid outdoor spaces as there will be more distractions and the dog will have less attention span.
Keep tiny treats ready:
Try to have your dog's favourite treats with you to grasp their attention. Show a small piece of their favourite treat; this will allow the dog to focus entirely on you. Do not give the treat to your dog and place it in your hand where your dog can see. Now your pet will start to wonder how to get the treat from you, and they would do anything you say to get the treat.
Make your dog familiar with the word "sit":
Holding the treat close to the dog's nose and then slowly move your hands up and your dog will automatically raise its head, and this will cause the bottom of the dog to lower. As the dog comes to this position, you need to say sit and give him the treat, and you can show your appreciation and praise the dog for sitting.
Praising your dog:
As your dog sits, it is essential to appreciate it as it will make the dog happy and it will remember that its master will be pleased if they do that particular action. Every single time your dog obeys, you need to praise your dog and make it feel like it pleased you.
Repeating the sequence:
You need to repeat the above steps until your dog is familiar with what you are trying to teach them. Sometimes, your dog might get bored so try to take a break in the middle and then you can start the training again. Make sure that you give him about 2 to 3 small training sessions a day in the beginning.
Once you feel that your dog is familiar with the command "sit", you can remove the treat and check if your dog can respond to the command and can sit even without you giving the treat.
Puppies are full of energy, and they would love to play with you all the time. It is very important to train your puppy, and the puppy needs to know what you expect from him. One of the best ways to teach dogs is the correction and reward method. Never involve any harsh physical punishments for correcting your dog. You can say a firm "no", and your dog will understand. You can use a tasty treat as the reward, and your dog will feel appreciated for what it does.
The following are some of the basic commands to teach your puppy:
Training a dog to come:
Choose a quiet environment so that your dog will have its full attention on what you are saying. One of the first things you need to do is to move into a squat position and then you keep your arms open wide and say "come". If your dog obeys, use verbal appreciation to encourage your pet. Do not reach and grab your pet as it approaches you as it will confuse them. You can gently offer a tap on the head and offer a verbal praise.
Teaching a god to heel:
Some people may prefer to use "Forward" or "Let's go" but what every work you are using, try to make sure that you use the same command throughout otherwise they will get confused. First, you need to hold the leash in the left hand and have your dog's favourite toy in your right hand. Once you get the attention of your dog with the toy, slowly start to move and say the command "heel" as you start to move. If the dog loses its attention on the toy, try to shake it a bit to gets its attention back.
Teaching a dog to sit:
You can use a treat to teach your dog the sitting command. Choose a quiet spot where there are no distractions and hold your dog's favorite treat right next to its nose and slowly move upwards. When your hand moves up your dog's head will raise and thus making its bottom to lower. Once it reaches the sitting position you need to say "sit" and give the dog the treat and praise your dog. Do this repeatedly to make the dog understand the command.

Teaching a dog to stay:
While teaching your dog the "stay" command, you also need to teach them the release command. You first need to hold the leash of the dog and move a step backwards and say stay. Then move further backwards and keep saying stay. Now slowly release the strap and again move back and keep telling the command. If your dog obeys, you can appreciate it by giving it a treat.
Teaching your dog to lie down:
To make your dog lie down, you need to kneel down and place your left hand on the dog's back and the right hand in front of its legs. Now gently start to press down and say "lie down".  As your dog gets familiar with this procedure, it will obey your command.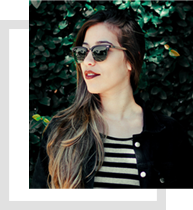 The experience was terrific. I purchased a american staffordshire terrier. The facility is very clean and the animals look healthy and happy. I am really happy with the service in Hartagold.
Lisa W. Morgan
334-291-9813
770-329-8660
2908 Neuport Lane,
Atlanta, GA 30303.
info@hartagold.com
support@hartagold.com